A Women's Retreat of Inspiration and Joy!
March 7-13, 2021
Costa Rica
A Women's Retreat of  
Inspiration & Joy
Feelings of joy and wholeness come from living a balanced life. One where you put your wants and passions on the to-do list. Do you know what stirs the passion in you? What gets your blood pumping and soul excited?
Join Julie and Carolyn for a fabulous week at a splendid retreat center in Costa Rica on the shores of the Pacific Ocean. During this retreat you have a full package of fun and exciting activities: An opportunity to be with Julie and Carolyn for an immersion into your empowerment and taking charge of your life; Playing in the delightfully warm waves of the Pacific; Engaging in Daily Yoga and Meditation sessions; Relaxing on the beach and swimming in the pool; Attending evening sessions; Enjoying connecting and having conversations with like-minded women; & Experiencing several outdoor adventures.
Julie McGrath
Julie McGrath, founder of the Joy Source is a Licensed Independent Clinical Social Worker (LICSW) and motivational speaker. She created the Joy Source as a way to encourage and inspire women to seek joy and live life in celebration. For the past 10 years she has hosted A Women's Getaway Weekend where women come from around the USA to be inspired to become more resilient and enjoy life to the fullest. She is a dynamic speaker who captures her audience with her down-to-earth positive speaking style. She also developed Julie McGrath Seminars to address workplace issues such as job stress, burnout and self-care.  In these workshops, Julie brilliantly combines work and home life to inspire her participants to live life with passion, joy and purpose. Julie is an industry thought leader and leading keynote speaker who is known for her energetic, innovative trainings. 
In 2019, Julie launched a podcast simply called The Joy Source allowing her to bring her passion and purpose to a larger audience. She is the author of two books: Joy Worthy: A Mother's Guide to More Joy, Less Stress and No Guilt, and The Right Time is Right Now: 6 Questions to Help You Let Go of the Excuses and Change Your Life Today.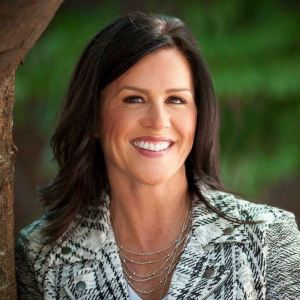 Carolyn Michelman
Carolyn is the founder of Carolyn Michelman Coaching, where her mission is to lead and  support others to "RISE & SHINE" to live your best authentic life… BE TRUE TO YOU.
Carolyn has a powerful skill of being able to illuminate what's holding you back and reconnecting you to the power of your potential.   Carolyn's intuitive gifts coupled with her transformational self-awareness tools and techniques lead her clients to breakthrough results.
Carolyn holds certifications in EFT, Soul Entrainment, Energy Psychology, Hypnotherapy and a myriad of other energy modalities to best support you on your journey of self-discovery.  
Through Carolyn's intuitive personal development tools and Soul work you begin creating the life you desire to love and live being authentically YOU.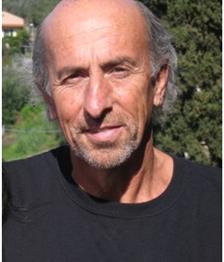 Franco Marini
Retreat Host
Franco Marini is a professor at the Daniels College of Business and works with the University of Denver on several educational experiential projects. He is the owner and director of Peak Empowerment, an organization committed to empowering individuals and organizations through exciting programs, activities and unique group challenges. www.peakempowerment.org  He also created and operates Global Journeys Inc., a travel-based company providing personal and professional growth through specialized travel offerings. www.globalj.org
One of Marini's strongest attributes is his ability and knowledge of how to empower human development as it impacts the enhancement of individual strengths and results of an organization. One of his primary focal points is working with the attributes and contributions of individuals and empowering each participant to effectively break through barriers to achieve a level of being their very best. Franco is also a certified Yoga instructor in the Sampoorna tradition, a ceremonialist, a wellness coach, a massage therapist, a drum-maker, and a consultant. He will be leading some of the sessions on this retreat.
As director and president of Peak Empowerment for the past fifteen years, Franco has a distinguished record of providing quality training to thousands of individuals. Some of the clients he has worked with include: Phillips Petroleum, McREL, BP, Kaiser Permanente,  Novartis, Intermountain Health, Colgate Palmolive, F.M.I., Daniels College of Business, the U.S. Air Force and Army, DeVry University, BNP Paribas, South Pole Expedition Team, Spectrum Health, Rocky Mountain Orthodontists, Castlewood Fire Department, Vital Yoga and others.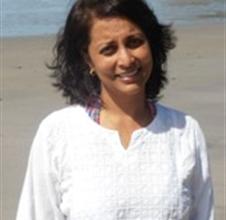 Kay LatchmanSingh
Organizer & Logistic Expert
Kay LatchmanSingh is the main organizer and logistic expert of this retreat. Her background in international trade and finance and her attention to details will ensure that this will be a quality experience for all. She is in communication with everyone who is a part of this program and makes sure that all aspects of this endeavor are synchronized. Kay is also in charge of participant wellness and takes care of everyone from the time they register until they are back home.
Kay is the co-owner and vice-president of Global Journeys. She provides a wealth of experience in travel and cultural connections. Kay was born and educated in British Guyana, moved to the U.S. and has traveled and worked with people in many European countries, Russia, Egypt, South Africa, British West Indies, and Central America. Her knowledge and connections with various cultures is a wonderful asset as she works with and teaches a variety of people.
Her vision of providing service to those in need and doing so in a celebratory way certainly is the foundation of this retreat. She is a Yoga Shiromani (teacher of yoga) in the Sampoorna tradition, and is a student of Sanskrit. She will be leading some of the Yoga sessions on this retreat. Kay's Hindu practice, knowledge of the Vedic Traditions, experience leading Kirtan, amazing ability to prepare Indian cuisine and Yoga knowledge will be invaluable assets on this retreat.
Invite joy in and learn the techniques to sustain
deep, nourishing joy for a lifetime!
After 10 years of weekend retreats, the Joy Source has decided to offer a week long retreat for women in beautiful Costa Rica!
We will use this week to reflect on old patterns of behavior that no longer serve you and open doors to unlimited joy and abundance. Whether you are ready to take a deep dive or just reconnect with yourself in an amazing atmosphere of Costa Rica, we will spend each day aligning your body, mind and spirit in joy and peace.
Morning workshops with Julie McGrath.
Julie will inspire you to be your best! She will guide you in re-examining those behaviors that are preventing you from inviting joy in and keep you stuck in old ways.
A constant and consistent theme throughout Julie's workshops will be building up and maintaining your resilience so you can maintain this level of joy no matter what life throws at you. We want to help you invite joy in and help you sustain that joy for a lifetime! Yes, it is possible! Come join us and we will show you how!
Afternoon workshops will be with Carolyn Michelman.
Who am I, Where am I going & how do I get there from here?
Revealing the masks we wear
Reflections of the Heart
Recharge to Uplevel
Rise & Shine
Feelings of joy and wholeness come from living a balanced life. One where you put your wants and passions on the to-do list. Do you know what stirs the passion in you? What gets your blood pumping and soul excited?
As women, we too often give so much of ourselves to others – our precious time, our energy and we often forget to nurture ourselves until it's too late. Feelings of anger, resentfulness and frustration set in.
Pretty soon we feel depleted and drained, and we stop listening to what WE want to do and end up living for other people. Does this sound familiar?
I encourage you to take the time to restore your spirit and nourish your soul and join us! Together we will journey into self-discovery and emerge stronger and resilient. (We plan to laugh and have fun too!)
General schedule for the week includes the following:
Every morning there will be an optional Yoga class followed by a delicious breakfast.
There will be four morning and afternoon sessions and each will be around 2 1/2 hours with lunch and personal time between.
You will have additional personal time following the afternoon session before dinner.
There may be some optional offerings after dinner for anyone interested or you have time on your own or with your new friends.
Wednesday is set aside for excursions if you wish to explore the forest, rivers or mangroves of Costa Rica.  **When you arrive, we will let you know the options available and for an additional cost you may choose to go on one of the excursions.
It's time for you TO RISE AND SHINE! Come and Join Us