→What does it mean to be Life Proof?
→Unscathed when entering into troubled times? →Unbroken when shaken and upset?  →Calm during chaos?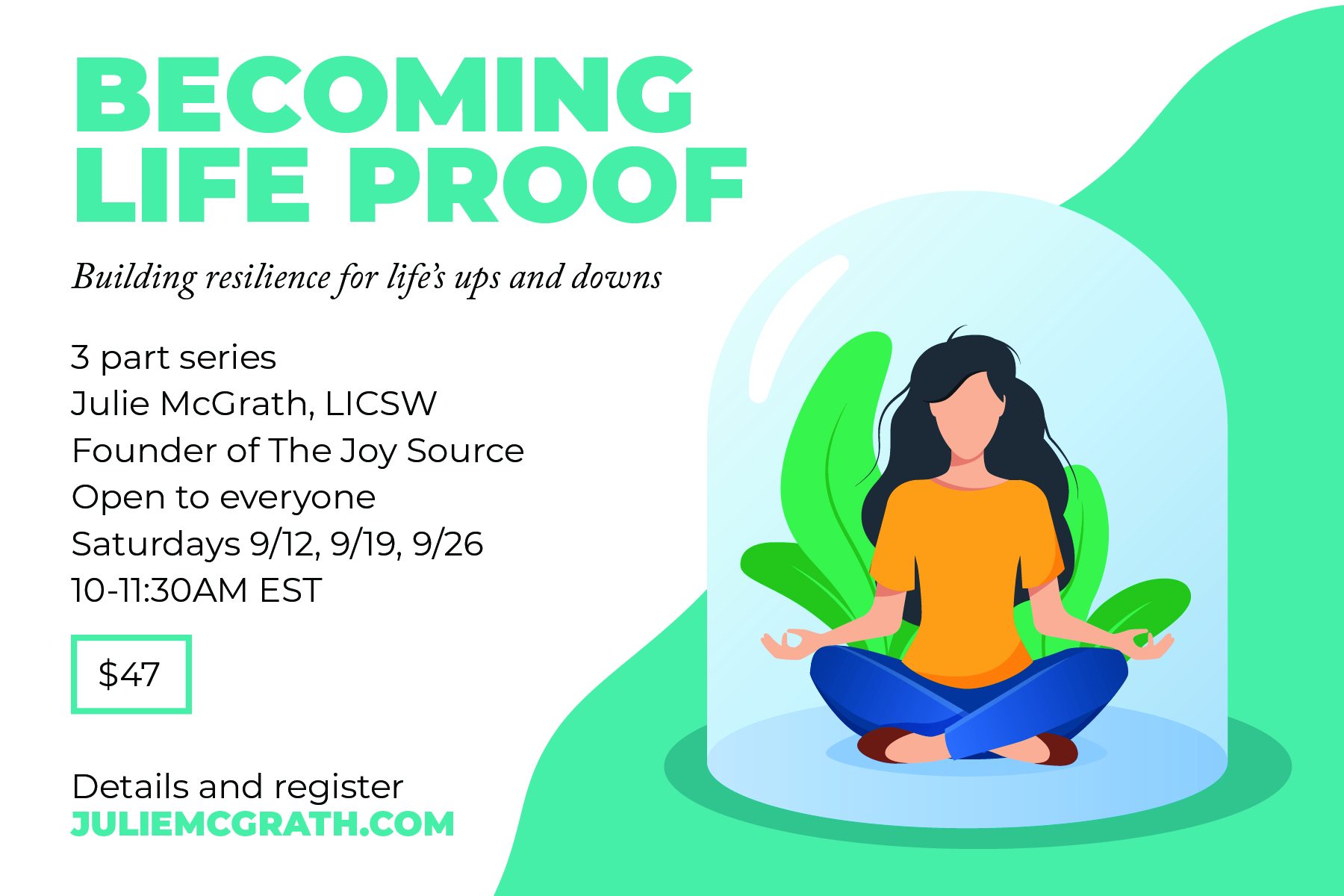 Join Julie McGrath as she takes the framework for your phone's life proof case and applies the concept directly to YOUR life!
This 3-part series will focus on becoming more resilient which will result in an increased ability to manage stress and create a greater capacity to remain calm during troubling times. The goal is to maximize your joy and life satisfaction each day, let Julie lead the way!
This is a fun, engaging workshop.  Each week Julie will speak via zoom and then have ample time for comments and discussion. Each workshop will be taped and sent to you if you are not able to be present at the time of the workshop!
Dates:  Saturdays 9/12, 9/19, 9/26  
Time:  10-11:30pm EST
Cost:  $47