March 20 & 21, 2021
JOIN US VIRTUALLY
JOIN US
to magnetize your spirit, find balance and enhance your personal growth and healing!
Be inspired and motivated at the incredible workshops designed to help you up-level your energy, unleash your inner goddess, release obstacles and turn off doubt and worry.
Join us for an extra special event as The Joy Source celebrates its 10th Women's Joy Weekend of bringing together women to focus on joy and friendship! Fun surprises, cool raffles and tons of joy!
→Registration Cost:  $125 (non-refundable)
→Cost includes LIVE access of all the workshops plus access for 2 weeks after the event.
→Detailed Schedule for the Weekend will be posted shortly.
Create Your Own Fairy Tale and Then Live in It!
In this inspiring keynote, your host, Julie McGrath will walk you through the steps to create the life of your dreams. Yes, you can have it all! No Guilt. No Regrets. Nothing but confidence and passion for creating your own true fairytale. (Tiaras not be provided but we encourage you to bring your own!)
I said NO! (But why do I now feel guilty?)
Join Julie in this workshop as she teaches how to set firm, clear boundaries WITHOUT THE GUILT with the goal of becoming an assertive, confident communicator so your needs are heard and met!
How to Get in Touch with Your Inner Wonder Woman
Wendi GiulianoEver notice how Wonder Woman is a woman of action? She sees a situation and the voice inside her head tells her to go, run, do. She doesn't waste time with negativity, insecurity, doubt or worry.
What is your inner voice saying to you? Does this voice propel you forward to reach your dreams or stop you in your tracks? Come join this fun and interactive workshop and find out what you are capable of and the action steps you will take to find your passion and joy in life. We all have a bit of Wonder Woman inside us and now is the time to unleash her!
Transform Your Life with Gratitude
Embracing a regular gratitude practice has been shown to promote physical and mental well-being. It can strengthen our relationships with others. Yet, all too often, gratitude practices become another item on the to-do list of our busy lives.
Join Deborah and explore the transformative power of gratitude on our lives … past, present and future. Discover ways to cultivate a meaningful gratitude practice that feels authentic, fits into your life and brings you joy.
Free Your Inner Goddess
Each one of us has a powerful inner goddess, but unfortunately as we go through life, she is often ignored, silenced or hidden away. It's time to tap into her power!
During this workshop you will learn about mindfulness, practice meditation and examine what is holding your inner goddess back. These exercises will help you to take control of your own life, set goals and make positive choices. You'll come away with a better understanding of your strengths as well as your weaknesses and be empowered to free your most authentic self.
The Simplified Life – How To Be More With Less
Do the words overwhelmed, over extended, over committed ring true to you?
We collect and hold onto possessions from the past, we stockpile and store things for "someday" in the future….and we are so weighed down that we don't allow ourselves the spaciousness to embrace today. Consider the impacts of clutter in every part of your life (there's WAY more than you think!). Explore the roots of our belief systems around what's "enough". Learn proven tools & strategies you can use to simplify your life. Are you ready to live the simplified life?
Getting into Gear: It's Time to Drive Your Life
The focus is on helping you realize that YOU are worthy of having a spot on your own To-Do List. In this workshop, you discover which part of your life you want to improve and what the starting point is. We explore, with dream weaving, what you want for your life and why. Ladies, It's time to Drive Your Life!
Julie McGrath
Julie is the founder of The Joy Source, motivational speaker and author of Joy-Worthy: A Mother's Guide to More Joy, Less Stress and No Guilt and The Right Time Is Right Now: 6 Questions to Help You Let Go of the Excuses and Change Your Life Today. At JM Seminars, Julie also presents on the topics of Job Stress and Burnout, Working with Difficult People and Boundaries in her in-person and online workshops.
Lisa Toomey
Lisa Toomey is a Certified Hypnotherapist, Reiki Master, Sound Healer, author and owner of Infinite Love and Serenity, empowers and helps bring a sense of peace into peoples' lives. By infusing aspects of hypnotherapy, mindful meditation, sound healing and Reiki, she provides a safe space to relax as you're guided into mindfulness while receiving Reiki healing energy.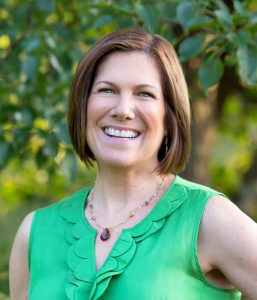 Eileen Kelly Reed
Eileen is an Organizing & Productivity Coach and believer that living a more simplified life gives you the freedom to create a joyfully full, deeply meaningful and exceedingly abundant life. Coaching small business owners & individuals how to Thrive (not just "survive") in a life free from clutter, chaos & distraction is Eileen's passion and purpose.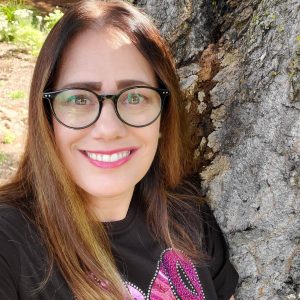 Wendi Giuliano
Wendi is the Managing Director and Regional Director with Polka Dot Powerhouse, whose mission is to connect the world's most positive, action-forward, amazing women to build lifelong friendships and business relationships.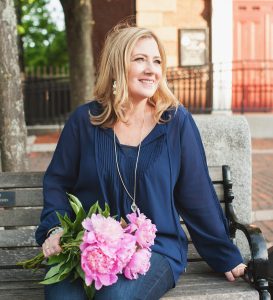 Deborah Buell
Deborah is a Certified Life and Holistic Health Coach. She empowers women to trust to their inner wisdom and live intentional lives filled with joy, love and deep purpose.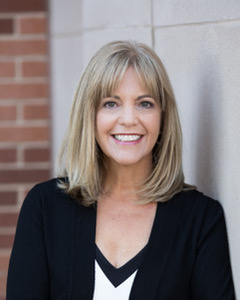 Amy Goober
Amy is the founder of the Drive Your Life ™program and a C.O.P.E. Certified Health Coach, through the Villanova School of Nursing. Amy has helped over 600 clients in her 7 years of health and wellness coaching. She speaks on leadership, health and wellness, and personal motivation topics.