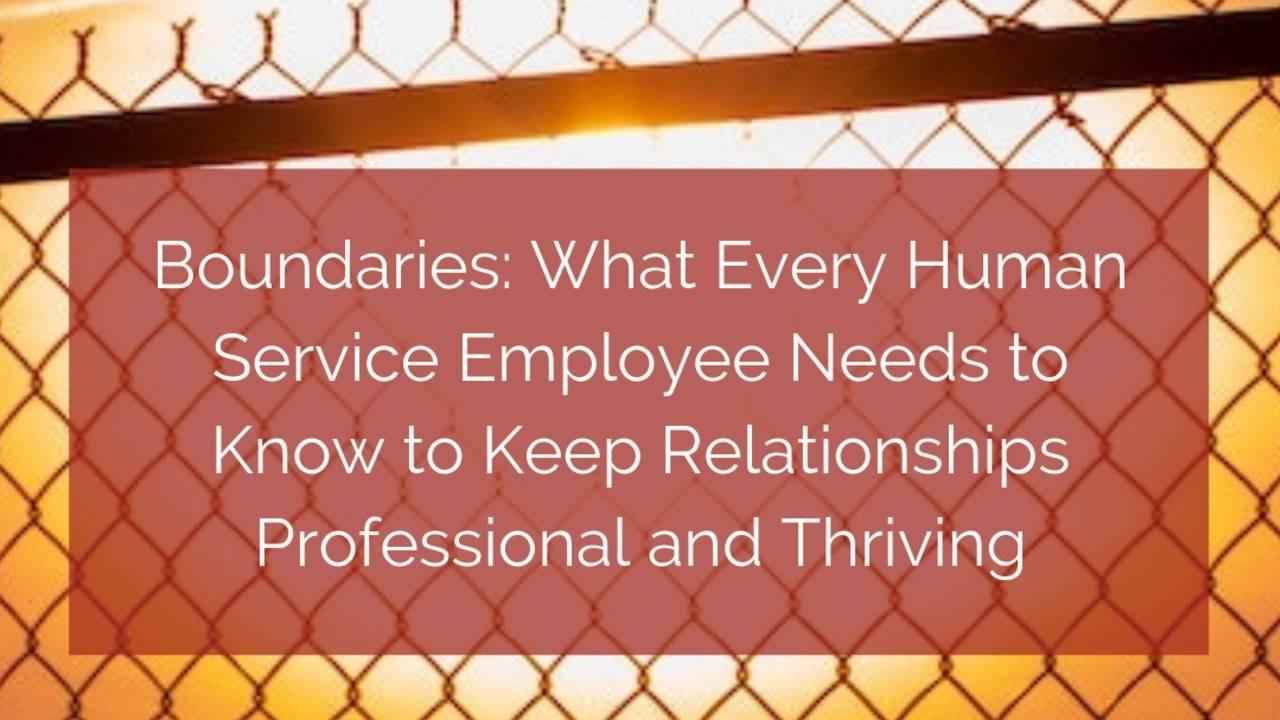 Boundaries
When you are a human service employee, establishing and maintaining healthy boundaries (in the workplace and beyond) are essential to reduce stress and maintain a level of professionalism so you can do your job efficiently and appropriately.
No matter where you are in your career, whether you are just starting out or in the same position for years, everyone is at risk for a boundary violation.
This training is a reminder on how to set healthy boundaries and what we need to do when they are pushed to the limit.
This program has been approved for 2.0 Social Work Continuing Education hours for relicensure, in accordance with 258 CMR. Collaborative of NASW and the Boston College and Simmons Schools of Social Work Authorization Number D 80851-3.